Environment´s information
In the Green Valley of Ulzama where cows, horses and sheep graze it is the Natural Leisure Area of the oakwood of Orgi. In its entrance, a picnic area and an information hut are the only artificial elements of the oakwood. Inside, a serie of paths help the visit to be quiet and nice.The typical houses from the Valley of Ultzama are big houses, of rectangular floor and balcony in the facade. On the foot of the majestic Mountain Chain of Aralar is Lekunberri, locality with many traditional livings that keep block of stones in the corners, windows and blazons of the facade. The urban core turns around the parish of San Juan Bautista, a building from the XIII century of a nave and with circular headboard. From Lekunberri you can get closer to the Green Way of Plazaola. The road that goes up to the Mountain Chain of Aralar also starts in Lekunberri. Aralar is a great karstic massif that is spread out between Navarre and Guipuzcoa and it offers excursions to the mountaineering climbers and to the hiking. In the locality of Astitz the cave of Mendukilo highlightsm a cavity where you can contemplate three aweome rooms with precios stalactites and stalagmites. At the top of the mountain chain, 1341 meters high, it is the shrine of San Miguel de Aralar, a small themple of three naves.
In the North of Aizarot is the Natural Leisure Area of the reservoirs of Leurtza.
Aizarotz
It is a small population of the valley of Basaburua Mayor. It is a renovated village in the last years with young and vitalist population. The fronton, the swimming pool and the cultural house are some of its appeals, as well as the "Orchards" in sixty plots and three courses per year: in spring over the Ecological Agriculture, in summer one of preparation of plant extracts like bio-stimulating, insecticides and fungicides for vegetables in the garden, and in autumn other about recollection and conservation of the products of the orchard. In Aizorotz, ideal place to get into in the mountain chain of Aralar, visiting the cave of Mendukilo, run the green way of Plazola and get close to discover the millenary forest of Origi and the singular oaks of Basaburua, among other interesting places to visit.
Tours
*Valley of Ultzama. * Reservoirs Leurtza. *Green via of Plazaola. *Orgi forest *Cave of Mendukilo *Green area of Bidasoa. *Mountain chain of Aralar. *Natural Park of the Lordship of Bertiz. *Quinto Real. *Gardens of the Taconera. *Fluvial Park of Arga. *Pamplona
Activities
Hiking, zip line, Paragliding, Cycling, Paintball, Rafting, Canyoning, Golf, Horseback Riding, etc ...
WHERE TO GO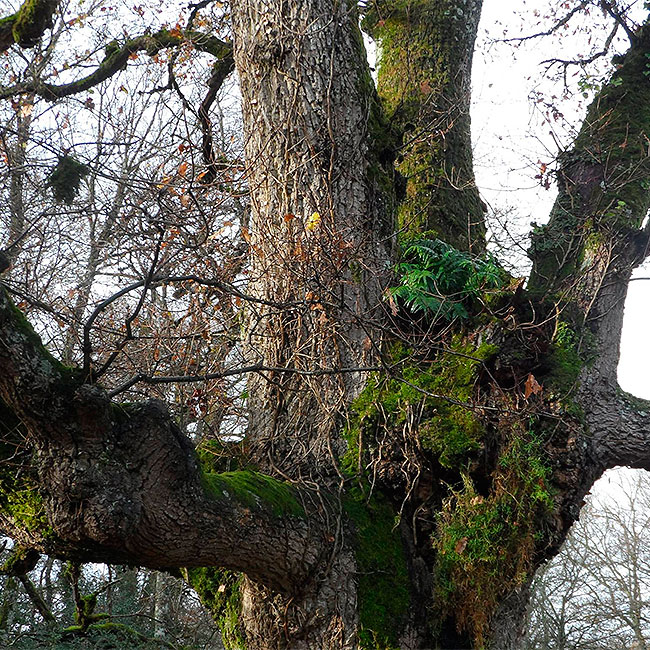 Robledal de Orgi
Bosque milenario, único testigo de los robledales húmedos seculares de Navarra con gran interés ecológico. Área Natural Recreativa con zonas de acogida, paseos y de conservación. Un paisaje singular q...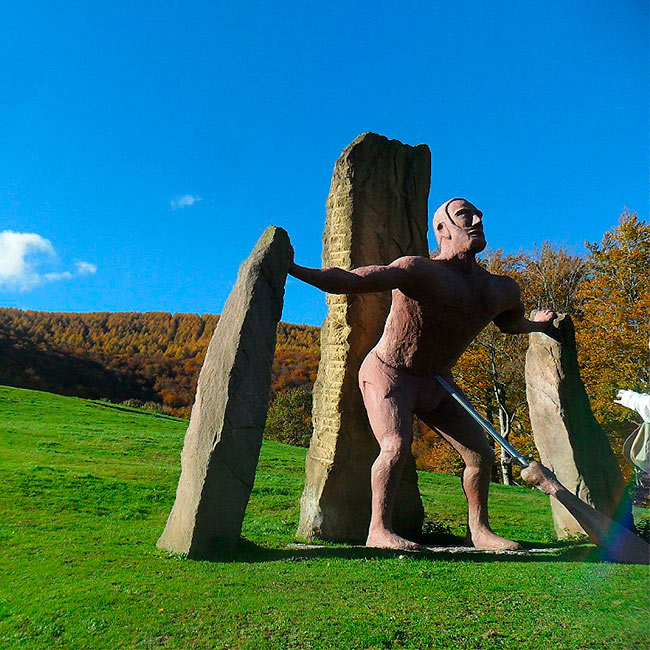 Peru-Harri. Parque de la Piedra
Museo pétreo realizado por Iñaki Perurena en pleno monte, a 2 km. de Leitza en dirección a Uitzi. Un museo singular en el que artesanalmente Iñaki y su hijo Inaxio narran mitos, historia y la cultura...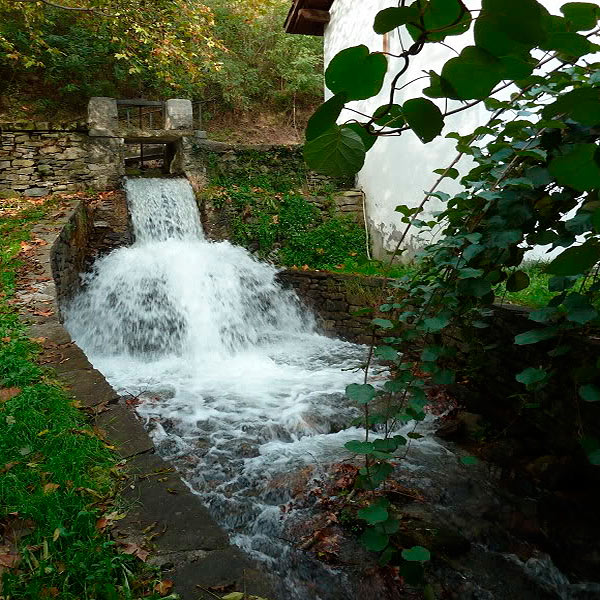 Molino de Zubieta
Es uno de los lugares en los que el tiempo se ha detenido. Se construyó en 1785 como molino real y hoy es ecomuseo activo. Su molinero sigue utilizando sus manos y los aperos de antaño para triturar ...
UPCOMING EVENTS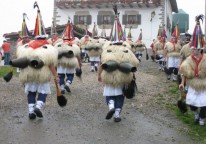 Carnaval de Estella-Lizarra
En Estella/Lizarra, del 18 al 25 de febrero
Arranca el carnaval de Estella, que se celebra durante tres sábados consecutivos. El primero, tendrá como acto central el desfile de la noche de caldereros. Los carnavales continuarán con una fiesta r...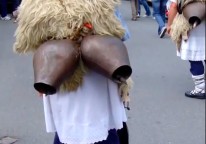 Carnaval Lekunberri
En Lekunberri, del 17 al 18 de febrero
El carnaval se realiza el sábado anterior al carnaval oficial y consiste en un día lleno de música, disfraces y animación callejera. Todo el pueblo, especialmente jóvenes, niñas y niños, se disfrazan ...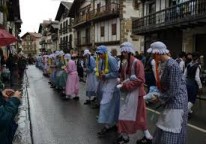 Carnaval de Bera
En Bera, del 23 al 28 de febrero
Hombres y mujeres se intercambian papeles, ellas de pastores y ellos de niñeras. (Domingo comparsa y lunes cuestación por el pueblo y caseríos. Lunes atardecer desfile de carrozas. Jueves gordo, cuest...